Emotion was the consistent thing that made crime fiction great in 2018: whether the lead was a hard boiled detective or Brooklyn woman looking for redemption, the lead lived in the suburbs of New York State or Ancient Rome, each author mined what they were going through with their bruised hearts speaking to ours. Here are the ten I thought spoke the most clearly.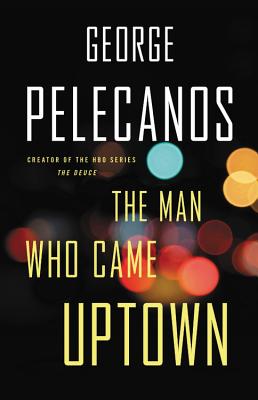 The Man Who Came Uptown by George Pelecanos
A truly humane hard boiled tale of a man fresh out of jail, blackmailed into going back to his life of crime, who finds solace in a job well done, books, and the prison librarian who turned him on to reading. Pelecanos aims for the quieter moments in this story to deliver real people and emotions.
Give Me Your Hand by Megan Abbott
Another piece of beautiful, dark prose poetry from the queenpin of noir set in the world of science a tale that female competition, friendship, and the burden of secrets. Abbott continues to push the genre in new directions without ever clipping off its roots.
The Lonely Witness by William Boyle
A former party girl who has retreated into a more enclosed life finds herself returning to her ways of the night when she witnesses a murder. A gritty crime novel that explores society, mind, and heart with eloquence and pathos.
Depth Of Winter by Craig Johnson
Sheriff Walt Longmire searches for his kidnapped daughter in Narco Mexico and a final confrontation with his nemesis Tomas Bidarte. Johnson proves he can retain the humanity of his hero, even when placed in the most inhumane of situations.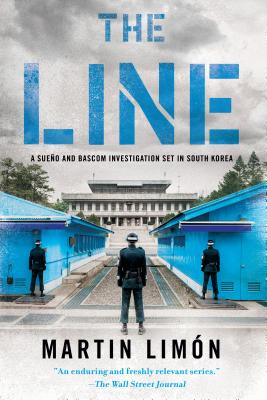 The Line by Martin Limon
Limon starts out with the best opening of the year with Army CID investigators Sueno and Bascome examining a murder victim on the demarcation bridge with North Korean and U.S. armies pointing rifles at each other, then unravels a mystery that examines the plight of women in both Korean and military society. This series has hit its stride with no evidence of faltering.
The Line That Held Us by David Joy
Joy gives us a rural noir set up of a poacher who has his friend help him bury the town tough's brother he accidentally shot and sets us on an intimate tale of friendship, adulthood, and grace. Best introduction of an antagonist (who may be the protagonist) this year.
In The Galway Silence by Ken Bruen
Bruen somehow finds an even more harrowing rabbit hole for his Jack Taylor to go down, facing off against a killer who calls himself Silence out to take the remains of his shattered life. A crime thriller of style, wit, and madness that perfectly reflects our times.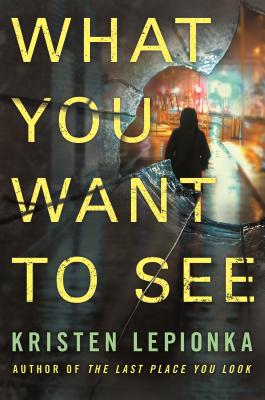 What You want To See by Kristine Lepionka
In the second Roxane Weary novel, the Ohio PI tries to clear her client for murder and dives first into a real estate scam where the con artists have no problem with killing to cover their tracks. Lepionka brings all the goods for a great private eye read.
If I Die Tonight by Allison Gaylin
Gaylin weaves through the dark side of suburbia and social media in this thriller concerning a teen killed while supposedly saving a former teen pop star from a car jacking. Through a jigsaw puzzle of several perspectives, the reader puts together a narrative that questions how we interact with one another today.
Throne Of Caesar by Steven Saylor
Gordianus The Finder is confronted with another historical crime while dealing with the assassination of the emperor during The Ides Of March. An entertaining blend of well researched history that brings time and place alive and skillfully drawn characters (both historical and fictional) that does the same for the emotions.