This year is filled with a vast and exciting list of books both by great, established authors and also newcomers to the genre.  Needless to say, this is a year for mystery fans, and a year to celebrate mystery authors.  With long-awaited returns from some of the greatest authors, as well as those who continue to put out books steadily year after year, 2018 is promising to be brilliant when it comes to crime fiction, even if the rest of the world may seem a very drab.
Note to reader: This is not a comprehensive list.  The mystery world is, well, a mystery, and there will be many more wonderful surprises for readers throughout the years that have not been announced or readied yet. However, each of the books on this list are guaranteed to be a good time.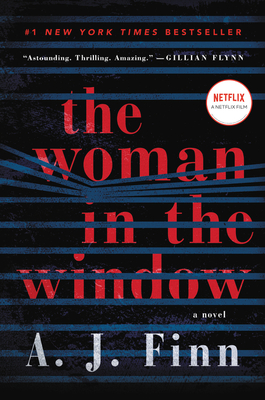 The Woman in the Window by A.J. Finn—January 2
This is one of the most hyped and talked about books of the year, mixing literary genius with Hitchcockian elements that will keep you well up into the night.
A Map of the Dark by Karen Ellis—January 2
Order this book while you can! It is not to be missed, and hailed from greats like Alison Gaylin and others as the book of the year.
The Widows of Malabar Hill by Sujata Massey—January 9
A newcomer to the genre and perhaps one of the most exciting series debuts of the year.  Much hyped and much talked about.
The Wife by Alafair Burke—January 23
Burke holds nothing back in this new novel, which many consider her best.  If you were a fan of The Ex, an Edgar nominee, don't hesitate to preorder this novel.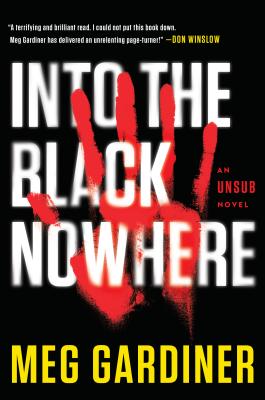 Into the Black Nowhere by Meg Gardiner—January 30
The sequel to last year's remarkable Unsub, this time supposedly set in Texas, will no doubt be one of the biggest blockbusters of the year.
A False Report by T. Christian Miller and Ken Armstrong—February 6
A nonfiction crime book about a supposed rape that was believed to be a lie—but might not be.
Force of Nature by Jane Harper—February 6
The sequel to Jane Harper's The Dry, plenty of people are promising that this follow-up will more than satisfy the readers of her debut novel.
Sunburn by Laura Lippman—February 18
It's Laura Lippman.  She took a pseudo-year hiatus to work on this novel.  It's a masterpiece.  And it's Laura Lippman.
The French Girl by Lexie Elliott—February 20
Friends traveling around Europe experience danger and intrigue in this new novel.
 I'll Be Gone in the Dark: One Woman's Obsessive Search for the Golden State Killer by Michelle McNamara—February 27
Tragically, McNamara passed away before this book was finished—but many are already claiming it's one of the greatest crime books ever, and that McNamara might have caught the killer had she lived to see the day.  A must read for true crime addicts.
The Cadaver King and the Country Dentist: A True Story of Injustice in the American South by Radley Balko and Tucker Carrington—February 27
Based on the title alone, we should all be reading this book.
If I Die Tonight by Alison Gaylin—March 6
Gaylin's latest and one of her best, a not-to-be missed triumph about youth, the dangers of love and ecstasy, and the powers of redemption.
Dodging and Burning by John Copenhaver—March 6
Copenhaver's long awaited and much anticipated debut novel, which chronicles decades, encompasses many different styles, and is a fascinating and absorbing read all together.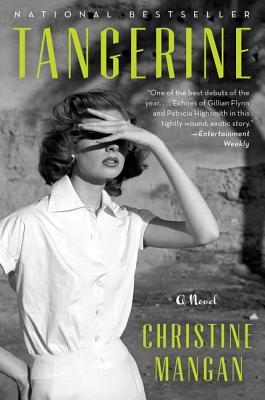 Tangerine by Christine Mangan—March 27
Mangan's book is the talk of the town, and is likely not one to be missed, considering the early praise it has garnered (as well as the movie deal already in the making!).
Paper Ghosts by Julia Heaberlin—April 17
It's Julia Heaberlin, and she's back with a novel that will surely blow us away.
 Blackout by Alex Segura—May 8
The fourth book in Alex Segura's series, this is not one to be missed by a master of the detective genre.
The Favorite Sister by Jessica Knoll—May 15
I still obsess over Knoll's debut novel Luckiest Girl Alive, so there's no doubt that The Favorite Sister is in my top list of books to read this year.  I cannot wait to get my hands on this book that will surely be electric with life and passion.
How It Happened by Michael Koryta—May 15
A standalone from Koryta that comes highly recommended to me from several greats.  Surely not to be missed.
Trigger Switch by Bryon Quertermous—June 5
The third book in Quertermous's trilogy—preorder immediately, people.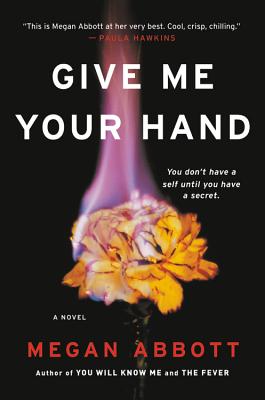 Give Me Your Hand by Megan Abbott—July 17
How can a beautiful friendship go wrong? Only crime can tell.  Also, it's Megan Abbott.  I would read her grocery list. 
The Disappearing by Lori Roy—July 17
Lori Roy has a new book coming out and I cannot wait to get my hands on the ARC.  This is her first set in the present day, and the multiple-Edgar winner will surely not disappoint—she never has.
The Three Beths by Jeff Abbott—July 18
Jeff Abbott blew us out of the water last year with his book Blame, his first attempt to write primarily (and successfully so) from two women's POVs.  This is his follow up, a brilliant book about a woman's search for the person—or persons—who took her mother from her.  How is that not appealing?
Desolation Mountain by William Kent Krueger—August 21
I have loved William Kent Krueger for the longest time.  This is a long, ongoing series, so do your best to get caught up now.
New Crime Novel by Lou Berney—Sometime in October
LOU BERNEY HAS A NEW BOOK COMING OUT! This is his follow-up to The Long and Farway Gone, and if it's anything like its predecessor, it will not only not disappoint, but blow your mind.
Among the Wholesome Children by Sarah Weinman—Early November
Sarah Weinman does not disappoint, with her articles, anthologies, everything.  This is her book based on the real-life case that inspired Lolita, and man am I excited.
But wait…there's 2019 too…
There are also a few books to be excited about in 2019, which we are already anticipating hungrily.
The Paragon Hotel by Lyndsay Faye
Lyndsay Faye is releasing another book, following her Sherlock Holmes collection of stories and the Edgar nominated Jane Steele, which I still can't stop dreaming of.
Also, there may be another book by Alex Marwood in 2019, as well as definite entries from the brilliant Steph Cha and Amy Gentry, and so I couldn't be more excited. Let's just keep reaching for the future people.  In the literary world—in the crime world—it looks bright.
Please comment if you have any additional books you're looking forward to.  MysteryPeople staff are experts at recommending, reviewing, and understanding the genre, but there are always books that slip under our radar, and we'd love to hear more from you!