The Murder In The Afternoon book club will get a glimpse of current Detroit for our March discussion. Stephen Mack Jones got the attention of many with his debut, August Snow. The title character and his relationship to the city show great possibilities for a long-running series.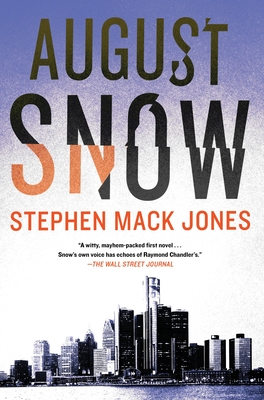 August is an ex cop returning to Detroit a few years after stirring things up. He won an eight million dollar lawsuit for being wrongfully fired after he blew the whistle on the mayor and some brothers in blue. He moved into his parents' home in Mexican town, flipping other properties in the neighborhood as well as serving as its unofficial protector. When a finance magnate offers to hire him to look into questionable practices at her bank, he declines, but her suspicious "suicide" after draws him into a plot involving shady real estate and old enemies.
August Snow is a unique riff on the detective novel. We could talk about August himself for an hour. Join us Monday, March 18th, at 1pm on BookPeople's third floor. The book is 10% off to those planning to attend.