We talked with Wallace Stroby about his latest, Some Die Nameless.
MysteryPeople Scott: Some Die Nameless is a bit different from your other work. How did the idea for it come to you?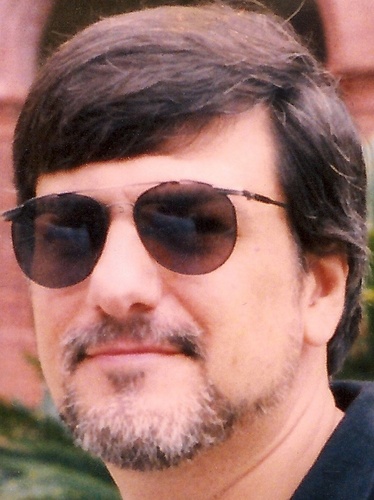 Wallace Stroby: After the fourth Crissa Stone novel, The Devil's Share, I decided both she and I needed a break. The end of that book had left her damaged, disillusioned, and on her way to Europe, so it felt like a natural time to do a standalone. I was also interested in writing about the lingering effects of war. The main character, Ray Devlin, is a former mercenary haunted by atrocities in which he'd participated. And one of the chief villains, Lukas Dragovic, is an orphan who lost his entire family in the Balkan wars of the early '90s, and bore the effects of that. Lukas has a substantial chip on his shoulder, and for good reason.
MPS: One of the protagonists is a journalist. What did you want to express about your former profession?
WS: I miss it, though the business has changed dramatically – and not for the better – since I left it in 2008, after 23 years. I'd at one point considered pairing Devlin with a female FBI agent, but that seemed too much of a cliche. I realized if I was ever going to write about journalism and newspapers, now was the time. The business has been savaged in the last few years with layoffs, cutbacks and closures. Papers have been gutted by hedge-fund managers, and thousands of journalists have been thrown out of work. Things have only gotten worse since, with a violent attack on a Maryland newsroom in June, and a U.S. president who regularly refers to the free press – a cornerstone of democracy – as "the enemy of the American people."
MPS: How did you go about constructing a character like Ray Devlin, who could have turned into more of a Jason Bourne type, instead of the more down-to-earth vein you were going for?
WS: I love those types of films and books, but don't think I could write one. I wanted Devlin to be in his mid-to-late 50s, with physical limitations consistent with his age. He can handle himself in a fight, but not as well as he used to, and the aftereffects last longer. Also, Devlin was never any sort of elite special forces operative. He was just a grunt who left the Army to join a private firm, and whose primary function was to train indigenous forces in basic military tactics.
MPS: Correct me if I'm wrong, but I believe this is the first time you have two protagonists working together. What was that dynamic like for you?
WS: I guess I got tired of writing about isolated loners, and though both Devlin and Tracy are that (Devlin by choice, Tracy not so much), I liked the idea of bringing them together. They each have pieces of the puzzle, without knowing how it all fits together – if it fits together at all. As they figure it out, it puts them both in danger. So they're wary of each other at first, then drawn together for self-preservation.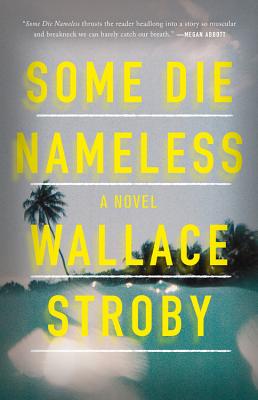 MPS: You've dealt with political corruption before in your books, but not at this high a level. Were you wanting to explore something about our country's policies? 
WS: I think it was less politics and policies than just the general tone I'm feeling in the country these days. Everyone's unapologetic-ally on the grift, using their offices to enrich themselves, punish their enemies and reward their friends and investors. Ethics are for losers. It's disheartening on a daily basis. We left normal in the rear view a long time ago.
MPS: Were there any other books or movies that worked as an inspiration for Some Die Nameless? 
WS: I wanted to do something where there was a street-level crime linked to a much-bigger conspiracy, an idea I explored a little in Devil's Share, where a simple truck hijacking was tied to the looting of Iraqi artifacts. So I had that general concept even before I knew what the plot would be. I also had in mind books like William Goldman's Marathon Man and Robert Stone's Dog Soldiers, in which everyday crimes – muggings, dope dealing – were actually part of global conspiracies, but only experienced by the characters at the personal levels in which they were involved.
At the same time, there are homages in there to two of my favorite crime writers – John D. MacDonald and James Crumley. Like MacDonald's Travis McGee, Devlin lives mostly on a boat (though not a houseboat). And in Crumley's The Last Good Kiss, his detective, C.W. Sughrue, drives a Chevy El Camino. For Devlin, I switched the model to a Ranchero, which was Ford's version.
MPS: What are you working on next for readers?
WS: Another change of pace. Working on a standalone, a relatively small-scale suspense novel. No title yet. I'll also have a Crissa Stone short story in an upcoming anthology, At Home in the Dark, edited by Lawrence Block. That should be out at the end of this year or beginning of next. And hopefully at some point she'll be back in a novel.