To continue celebrating short stories for a short month, we're moving to some of my favorite anthologies. Anthologies are a great way to discover new talent and enjoy your favorite authors at the same time. All the ones I picked here have a theme or challenge each author had to adhere to and some help support good causes.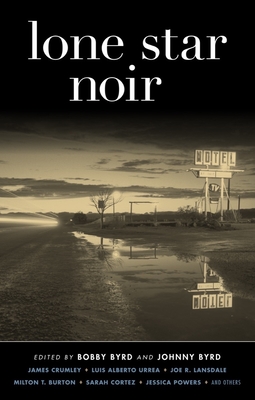 Lone Star Noir edited by Bobby and Johnny Byrd – I might be biased since it covers my adopted state, but this gives a great overview of the the great crime writing talent we have in Texas as well as grabbing a few writers who normally write outside the genre. Joe Lansdale riffs off the movie Bring Me The Head Of Alfredo Garcia, Jesse Sublett pulls an Austin heist man's revenge, and George Wier's "Duckweed" is a fun yarn with a man on the run. Lisa Sandlin's story lead to her wonderful PI story The Do Right. The Byrds even unearthed a story by the late great James Crumley. This is a great example of the Akashic Noir anthologies.
Trouble In The Heartland: Crime Fiction Based On The Songs Of Bruce Sprinsteen edited by Joe Clifford- Being a Springsteen fan makes me biased again. Whether playing off the song title or playing close to the lyrics, these stories capture the working class pathos of The Boss. Dennis Lehane kicks it into gear with his take on "State Trooper," then Jordan Harper plants his own flag, using "Because The Night." Hilary Davidson takes a dark haunting look at "Hungry Heart" and Les Edgerton gets you into the mind of a cold blooded "Ice Man." If you can handle a lot of stories with brutality give this one a shot. Proceeds go to The Bob Woodruff Foundation for veterans.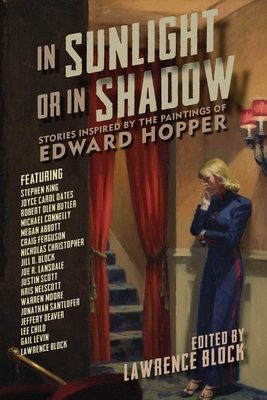 In Sunlight Or In Shadow edited by Lawrence Block – Block had each auther pick a Dennis Hopper painting and write a story behind it. Jeffery Deaver used "Hotel by The Railway" for a spy yarn, Stephen King shows "The Room In New York" is less serene than it appears, and the editor's interpretation of "The Automat" is haunting. All of the stories show how great art and an artist from one medium can spark creativity in ones from an other.
Wall Street Noir edited by Peter Spiegelman – Speigelman, a former programmer on Wall Street took the Akashic Noir idea of stories centered around a certain place and expanded it to the reach of that place, starting with the street, New York City, then U.S., and finally internationally. Megan Abbott looks at crime and finance in Harlem, John Burdette looks at business and sex in Asia, and Peter Blauner gives a story about a broker, his psychiatrist, and the movie The Godfather.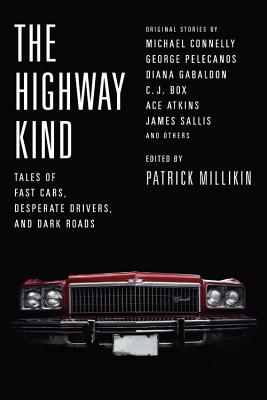 The Highway Kind edited by Patrick Milliken – A great collection of stories of crime and automobiles. George Pelecanos uses a muscle car as a meditation on rage, death, and change in "The Black Ford Cuda." Joe Lansdale (who is in three of these anthologies) creates a Depression-era Tom Sawyer-like romp with "Driving To Geronimo's Grave", and Wallace Stroby puts us on a desolate highway with a tense encounter with a motorist and a biker in "night Run" that carries echoes of the Richard Matheson classic "Duel."