Rachel R., who co-leads the 7% Solution Book Club, wrote about Sherry Thomas's new Lady Sherlock book and Holmes adaptations ahead of the release of the latest book in the series. 
Sherlock Holmes fandom has been active since the publication of the first short stories. It's a commonly known fact that the only reason Holmes came back from the dead, for example, is because too many fans wrote angry letters at Arthur Conan Doyle demanding his return. These days, it's almost as common to see a Sherlock Holmes adaptation as it is to see one of Shakespeare. What tends to make or break a Sherlock Holmes adaptation, in my experience, is not a supposed "faithfulness" to the characters or the cases (though that's too often used as an excuse for lazy writing), but a thoughtful engagement with the world that Holmes and their ilk inhabit. Take Elementary, for example; many of the cases, if they reference the original stories at all, do so in name only, and Holmes and Watson, though true to the spirit of their Conan Doyle counterparts, live in different places in society. They're not gentlemen of leisure; the detective work is their livelihood. But what makes Elementary so captivating as a Holmes adaptation is the extent to which the show examines what someone with Sherlock's capabilities would struggle with in the 2010s in New York City: drug use, mental health, et cetera. At one point Sherlock, speaking during an AA meeting, asks, "Sometimes I wonder if I should have been born in a different time…ours is an era of distraction, it's a punching drumbeat of constant input, this cacophony which follows us into our homes and even into our beds…In my less productive moments, I am left to wonder, if I had just been born when it was a little quieter out there, would I have even become an addict in the first place?"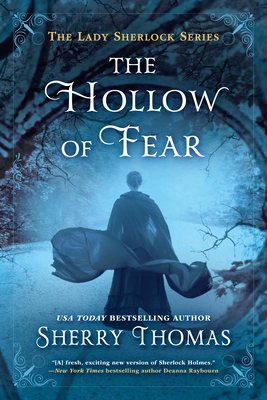 This attention to place and its effect on a mind as brilliant as Sherlock Holmes' is no less acute in Sherry Thomas' Lady Sherlock series, though she still resides in 1880s London. Charlotte Holmes cannot move about society, restricted by her gender, and instead pretends to be an assistant for her recluse brother, the nonexistent Sherlock Holmes. But this gender reversal doesn't just serve as a story hook, something cool and new and different—there have actually been several Holmes adaptations in which Holmes or Watson or both have been women over the years—but instead Holmes' gender fundamentally alters the world in which the story takes place. Holmes, no longer the aforementioned gentleman of leisure, desires and wants things from a world that does not immediately provide them: mostly autonomy, bodily, financial, or otherwise. At one point while trying to figure out her financial situation, Charlotte explains, "I do not like the idea of bartering the use of my reproductive system for a man's support—not in the absence of other choices." These wants extend past Charlotte herself; she wants that for her landlady and confidante Mrs. Watson, for her sisters, and the many women of all classes that she encounters in the ins and outs of her cases. By changing Holmes' gender, Sherry Thomas has done something that Arthur Conan Doyle was never able to do: she has made Sherlock Holmes altruistic.
Thomas is well acquainted with the significance of setting in her work. In her romances, both historical and contemporary, the setting often serves to inform the plot beyond mere contrivance. Her young adult fantasy novels, with their rich worldbuilding, still keep one foot firmly in the "real" world, giving each character who crosses over to the fantastical setting the gift of awe at seeing magic for the first time. It is a delight to be a bookseller who reads across genres, watching her become more and more refined in her craft, as she continues to interrogate what is important about stories, whether they be romance, or fantasy, or mystery.
Sherry Thomas will be at BookPeople Tuesday, October 2nd at 7PM to celebrate the release of the third Lady Sherlock book, The Hollow of Fear. The 7% Solution book club (which I co-lead) will be meeting directly before the event on the third floor to discuss the second in the series, A Scandal in Belgravia, before we attend the event together. All are welcome to join, whether or not you finished the book, although there may be spoilers for the first two novels. We usually meet the first Monday of every month at 7PM; upcoming discussion titles can be found on BookPeople's website here.