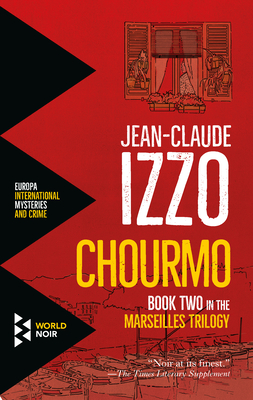 Our
June Murder In The Afternoon
book club will be celebrating International Crime Fiction Month with a discussion by one of France's most celebrated crime writers. 
Chourmo
 is the second installment of Jean Claude 
Izzo's
Marseilles
 trilogy. Once again, the romantically tarnished knight Fabio 
Mantale
 navigates this port city of many cultures on a quest for private justice and other things unattainable.
Mantale
 has left the force, mainly due to the events from the first book in the trilogy, 
Total Chaos
, but the cousin he used to be in love with puts him back on the streets. Her son who was having a Romeo & Juliet style affair with an Arab girl has gone missing. The search involves organized crime, religious extremism, the city's politics, and early on the murder of his informant, Serge, creating a second mystery.
Chourmo
 deals with several different themes, both old and new love, intolerance, the culture of 
Marseilles
. We will try to cover as much as we can. Join us with your thoughts 
Monday the 18th
, 
1PM
, on 
BookPeople's
 third floor. 
Chourmo
 is 10% off for those planning to attend.