A Tooth For A Tooth is Ben Rehder's latest novel to feature Roy Ballard, a legal videographer operating in Austin with his partner and now fiancé Mia. Roy takes a job to prove fraud in what may be an insurance scam, but finds darker crimes when people start shooting at him. It's hard to say  more about the book without giving away surprises, but both Ben and I tried our best in this interview. Take a look and join us Sunday at 2pm when Ben is here with Reavis Z. Wortham and Billy Kring to talk about their books.
MysteryPeople Scott: I felt A Tooth For a Tooth was one of your more complex mysteries, yet it made crystal clear sense in the unraveling. Did you have it all plotted out before you started?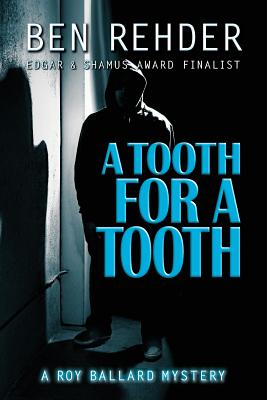 Ben Rehder: I've always started my novels with just an idea and a few characters, but not an outline, so I'm largely making it up as I go along. The good news is, that leads to a lot of twists and turns that I didn't see coming. Glad it made sense in the end!
MPS: I notice that Roy seems more likely to have a gun ready and possibly less trusting. Have past jobs made him more jaded or just more aware?
BR: He's always had a gun accessible, but it's probably on his mind more in recent books. I think he has more to lose, and more to protect, now that he's in a relationship with Mia. He doesn't want some goon to come along and screw that up! Both of them have had to deal with violent people on several occasions, and now more than ever, Roy wants to be prepared for whatever might come along.
MPS: While he deals with her over the phone, Mia isn't physically there with Roy at the beginning of the book. Was there a particular reason for that decision?
BR: I wanted Roy to be on his own for a period as he dealt with some personal issues and grappled with some poor decisions he'd made in the past. Some of these involved Mia, and some would certainly impact their relationship.
MPS: Did it present any challenge?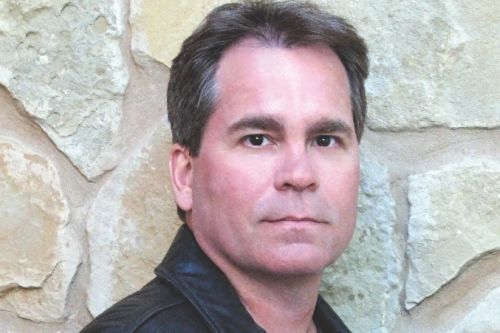 BR: Not particularly, no, and it gave Roy time to put more thought into one particular challenge than he otherwise might have. Hate to be cryptic, but I don't want to reveal any spoilers.
MPS: While you deliver a first rate detective plot, you take time to deal with Roy and Mia's relationship, and have chapters that deal with the repercussions of the plot, like a wonderful exchange with a neighbor complaining about the shootout. Do you feel these moments are as essential to the story as the plot?
BR: Absolutely. If you build a character well, readers are interested in all aspects of their lives. You also want your reader to understand that your protagonist is human and has moments of self-doubt, like everyone else. Roy struggles with that sort of thing more than he would ever let on. For instance, he doesn't want to be the guy endangering his neighbors, but at the same time, he's irritated that the neighbor is making him think about such things.
MPS: Even in your more satirical books, when someone is shot, the act is rarely dismissed. Do you feel an author has a certain responsibility when portraying violence?
BR: To a degree, yes, but less so when the violence is obviously used for farcical or comic effect. It also depends on the context. If I wrote a series in which violence was frequently presented as the solution to most of my protagonist's problems, I'd feel uncomfortable with that. If one of my characters is tempted to commit violence in a serious scene, I want him or her to struggle with it, before, during, and after. That's how most people with a conscience would handle it in real life.