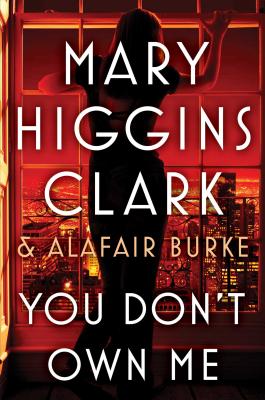 Mary Higgins Clark and Alafair Burke have joined forces again for a new book in their Under Suspicion series, You Don't Own Me.
Longtime mystery writer Clark has joined with younger writer Burke in this series about television producer Laurie Moron who has a television show to solve murders.
With this latest book, Laurie Moran is trying to solve a celebrity doctor's murder while a mysterious person stalks her. The doctor's wife, Kendra, is the one under suspicion and acting strangely. The show is her chance to explain herself… and hopefully find the real killer, if it's not her.
I previously interviewed both writers for The Cinderella Murder, the first in the series. This time I was lucky enough to be able to interview Alafair, who was written some excellent novels on her own.
Scott Butki: How did the story for You Don't Own Me come together? Was it an idea you had or Mary had?
Alafair Burke: We came up with every aspect of this book together.  We talked through various character and plot ideas we had been playing with individually and wove them together into a single story.
Scott: How would you describe the character, Kendra, who is initially seen as possibly being responsible for the death of her husband?
Alafair: I think Kendra Bell is one of the strongest characters that Mary and I have created together.  She put aside her own promising medical career to be a wife to her successful husband, Martin, and a mother to their two children, only to have her seemingly perfect marriage unravel and then to become the leading suspect in Martin's murder.  She's sympathetic and likable in many ways, but flawed enough that she might just be guilty. Without giving away the "who done it," I'll say that I think most readers will come away thinking she's more complicated than first meets the eye.
Scott: How do you and Mary divide up the work on the series you are writing together? Do you write alternating chapters or one has big ideas and the other figures out the smaller details?
Alafair: Neither one of us outlines our own solo books, so we have to change things up when we work together.  What really helps is that we both find plot through character. We talk through every single character — who are they, what's their backstory, what are their biggest fears and secrets, what's their journey during the book?  The characters lead us to the plot. Only when we think we have it all do we begin writing, and we start with a synopsis that contains every element of the book. That's a document we pass back and forth until we basically know the book.  One of us then sketches out a first draft, which we pass back and forth to flesh out. That's the best I can do to explain the process, but we work together seamlessly at this point. I still have to pinch myself sometimes!
Scott: How do you divide up your work on your own novels versus these done on collaboration? For example, I've heard of writers listening to different music for one series versus another?  Do you avoid work on your own books when working with Mary?
Alafair: No, I don't have any of those kinds of rituals.  Maybe it's an old habit from lawyering, but I can work on multiple projects at once, though I certainly prefer to be doing the deep work on one while editing or tweaking another.  But the work needs to get done, and that's the priority.
Scott: How did you and Mary go about researching this book?
Alfair: Most of it takes place in downtown Manhattan, which is my neighborhood, so I like to say that all the hours I spend walking around constitute research.  I don't love actual research, so fortunately, this book didn't require much. I think Mary and I are both in the habit of writing from what we know.
Scott: What do you hope readers will take away from this story and others in your series?
Alafair: I got hooked on crime fiction through long-running series characters, especially strong female characters like Kinsey Millhone (Sue Grafton), VI Warshawski (Sara Paretsky), Sharon McCone (Marcia Muller), Kat Colorado (Karen Kajewski), and Irene Kelly.  I'd like to think that Laurie Moran could hang with that crowd. She's also surrounded by a rich supporting cast, both at home and work. A good series book is like a visit from an old friend, and I hope readers feel that way about Laurie and her gang.
Scott: Last time I talked to you, in December 2014, you were really into Serial. What crime-related programming are you currently into?
Alafair: I have been cyberstalking a few actual cases myself, but am not deeply into any true-crime programming right now.  I am counting down the days, though, for a podcast Michael Connelly is creating called Murder Book. It's starting in January.
And though it's not true crime, I just binged the hell out of Ozark and am about to start (finally) Killing Eve.
Scott: Looking back, was the jump from prosecutor to criminal law professor and novelist a big change or more of a natural progression?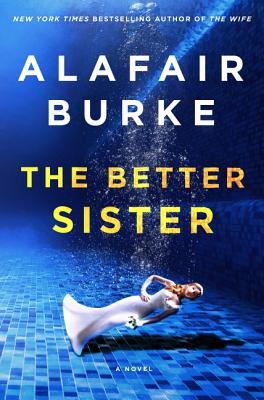 Alafair: It all felt normal to me, but I'm sort of a weirdo.  I've been both a professor and a novelist for fifteen years. It's hard to imagine not doing both.
Scott: How long do you see this collaboration going?
Alafair: As long as readers will have us!
Scott: What are you working on next?
Alafair: My book, The Better Sister, will be out on April 16, and I'm working on the screenplay for The Wife.