We are excited to have Sara Gran join us at BookPeople tomorrow. She is a first class author, creating one of the most unique detectives in crime fiction today, Claire DeWitt, who fits the Nancy Drew mold, with a lot of dark undercurrents, — a young woman who grew up to be a professional private detective. In her latest, Infinite Blacktop, someone from Claire's past is out to get her and it is tied to two other mysteries in her past, one being the disappearance of the teenage friend she solved mysteries with. Sara was kind enough to sit through an interrogation with us earlier.
MysteryPeople Scott: Usually a series detective character is entrenched in a city, but you have moved Claire DeWitt about in each book. Is there a particular reason for that decision?
Sara Gran: I keep moving! Life certainly takes you in strange directions, literally and metaphorically. Also, given that place is always a big character in detective fiction, it makes sense to push my character (Claire) up against these other characters (different cities and places) and see what comes from the meeting.
MPS: The Infinite Blacktop is a detective mystery that looks at the idea and concepts of mystery and detection. What did you want to explore in those ideas?
SG: I think the idea of the mystery that needs to be solved is a very central metaphor for our time. You'll notice that when storytellers — writers, newscasters, politicians, doctors — want to interest their audience in something, they will often frame it as a whodunit. I also think the linguistic and historic link between mystic and mystery is not to be underestimated.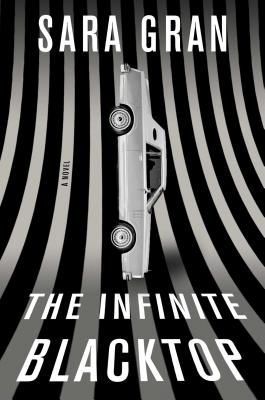 MPS: As with many of your books, Claire is dealing with her past. What draws you to people with damaged histories?
SG: I don't think I've ever met anyone without some damage in their history.
MPS: What I enjoyed about these books is that they are somehow both gritty and ethereal, like we're on the edge of reality. Did that come to be as an attempt to build the mood or simply grow from Claire and her world?
SG: Thank you for a really interesting question I've never been asked before.  The answer is both: the two desires — the desire to build a specific, evocative, slightly magical world that hopefully provokes some thought and emotion in the reader about their own world, and the desire to be absolutely true to this character as she presents herself in my brain — inform each other and work together to create the world of these books.
MPS :As a writer, what has made Claire DeWitt worth coming back to as a character?
SG: Everything that fascinates me in life is wrapped up in this series, so both the character and the world are more interesting to me all the time. Originally I thought I'd stop after four books, but now I think I'll write this series for the rest of my life.