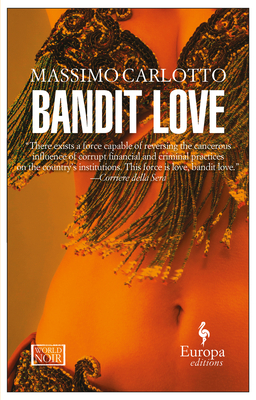 With June being International Mystery Month, The Murder In The Afternoon book club decided to go to Italy with one of its most acclaimed writers. Massimo Carlotto lived the life of a crime novel—on the run for a murder he was eventually cleared of. We will be reading his novel Bandit Love featuring his series character Marco "The Alligator" Burrati.
Burrati is an ex-blues singer, ex-criminal, ex-con, part owner of a blues club and part time private detective. A shadowy drug ring kidnaps his best friend's lover. For her return, The Alligator and his cohorts have to look into the heist of a research pharmacy. If they want the crooks, the drugs, or the mastermind behind it, they are not told. What ensues is many dark reveals, skulking Rome's back alleys, and Burrati using his criminal skills as much as his investigative ones.
Bandit love provides a lot to discuss from it's setting, politics, morality, and view of both women and love. We will be meeting at 1PM Monday June 17th at BookPeople's coffee bar. The book is 10% off for those planning to attend.