The May meeting for The Murder In The Afternoon Book Club will be have a special guest. We will be discussing David C. Taylor's Night Work, the second novel  featuring, postwar N.Y.P.D. detective Michael Cassidy. David will be joining us, live and person at our discussion.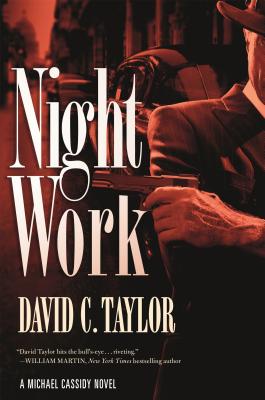 Night Work takes place in the late late fifties, dealing with Cuba. First Cassidy brings multiple murder to Havana right before Castro and his rebels strike. He learns that Dylan, the KGB agent he fell for in Night Life, has been imprisoned by Batista's men and hatches a plan to get her out. Months after he is pulled off a homicide case to protect Castro during his visit to New York, putting himself in the cross hairs of the mob, CIA, and others interested in seeing the leader killed. David masterfully weaves time, place, and plot together.
He'll tell us how he does it among other things. He's a great guy with a long writing history that includes the Rockford Files, Kojak, and the cult movie Get Crazy. Join us on BookPeople's third floor Monday May 20th, at 1pm. The Book is at 10% off to those who attend.
You can also meet David the day before on May 19th at 2PM as he signs  and discusses the follow up to Night Work, Night Watch.