Anthologies serve crime fiction fans in several ways. For those new to the genre, it's a quick way to get a survey of authors you like. For experienced fans it's a way to find new voices and see what your favorites can do without the constraints of a novel. If you're holiday shopping for someone or getting an anthology for yourself, here are three great ones that fit the season of giving with the proceeds going to some fine causes.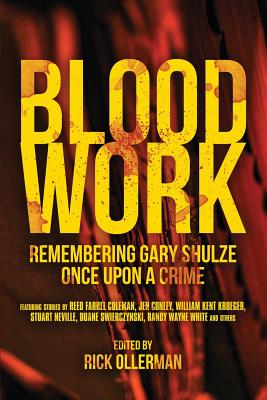 Blood Work edited by Rick Ollerman
This collection was put together as a tribute to the memory of Gary Shultz, the owner of Once Upon A Crime, a mystery bookstore that championed many a writer. A lot of big name talent, including William Kent Kruger, Randy Wayne White, and Duane Swierczynski payed their respects with a story that had to involve a book, bookstore, or tuba, which Gary played. Money goes to The Memorial Blood Center Of St. Paul, which is credited for saving his life many times. The book will also introduce you to some great new talent like Jen Conley and Nick Petrie.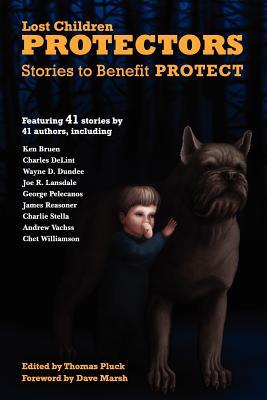 Protectors and Protectors 2 edited by Thomas Pluck
If you like rough fiction these two volumes of over forty stories each from the likes of Andrew Vacchs, George Pelecanos, and Roxane Gay is right up your dark alley. Glen Grey's story in the first hits you like a gut punch and the people are still talking about Joe Lansdale's in volume two. And these dark stories help fight the darkest of crimes with proceeds going to PROTECT an organization funding and lobbying for the fight against child abuse.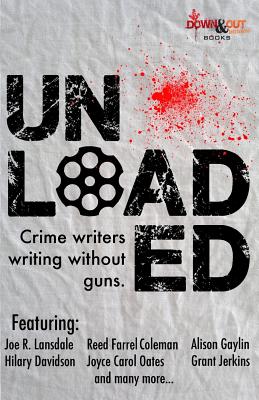 Unloaded edited by Eric Beetner
This book, which helps fund States United To Prevent Gun Violence, used its cause as a challenge to its writers to each write a crime story without a gun. This didn't stop many from finding other brutal ways to commit homicide. Allison Gaylin's dark look at fandom is a standout. Other contributors feature the like of Joyce Carol Oates (who also appears in Protectors), Joe R Lansdale (also in both Protectors volumes), and MysteryPeople favorite Reed Farrel Coleman (appears in Blood Work and Protectors 2).