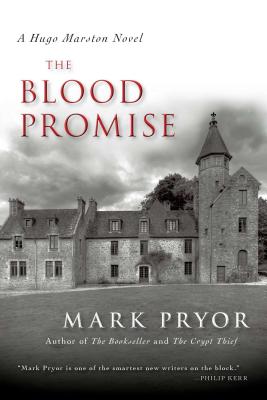 On December 17th, the Murder In The Afternoon Book Club will be celebrating the holidays during  our discussion. We're bringing snacks as well as our opinions this time. I'm planning on making my Golden Grahams s'mores. we will also be joined by Mark Pryor, author of Blood Promise, the book we will be discussing.
Blood Promise is the third book to feature Hugo Marston, head of security for our embassy in Paris. He is assigned to protect a U.S. senator brokering a treaty at a country chateau. After some odd occurrences, the senator disappears. Hugo finds his search tied to an antique sailor's box and a secret that goes as far back as The French Revolution.
Come join us on BookPeople's third floor, Monday, December 17th, at 1PM. You'll meet some great people and a great writer. The book is 10% off for those planning to participate.