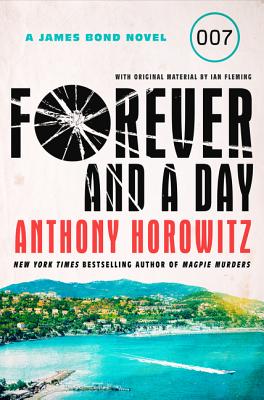 In Forever and a Day, Anthony Horowitz takes on the iconic spy James Bond for a second time. He goes further back to his first mission as 007. While new to having a license to kill, he proves to be lethal from the start.
When the previous 007 is murdered, Bond is recruited into the program. His predecessor noticed something odd about the drug smuggling in Marseilles — it had become almost non-existent. MI6 sends Bond out to find out what the agent learned about this dip in crime that got him killed. When asked what number he'd like to have with his double 0, he chooses seven to let them know they keep coming.
Marseilles proves to be a hive of dangerous scoundrels. After a brief altercation at the previous 00's villa, Bond befriends Reade Griffith, an amiable CIA agent who shows him around the port city. He soon realizes the person he must find is Sixtine, a sultry freelance spy master with a tragic past, and a certain way she likes her martini. It all leads to a plot of international scale where few can be trusted.
Horowitz captures the flavor of the early Bond books. He replicates the cool tone and matter of fact attitude Bond carries, even in killing. He realizes that even though he may be new to the Double 0 circle, he would be a capable agent. Most of the missteps he makes are in his emotions.
The book also perfectly weaves Bond history into world history. We get Bond's first meeting with M and a charming one with Moneypenny. Horowitz also plays with expectations of the the cannon, such as his choice of gun. He  uses the cold war backdrop of the fifties to perfect effect, having it play into the villain's plan and the perfect twist of a last chapter.
Forever and a Day is a treat for Bond fans, particularly those who dug the Ian Fleming books. It is both dry and punchy as the spy's favorite drink. This kind of mission may be new to the freshly minted 007, but it provides the kind of familiar entertainment his fans have loved for decades.