Thanks to MysteryPeople contributor Meike for writing a review of the November Pick of the Month The Shadows We Hide.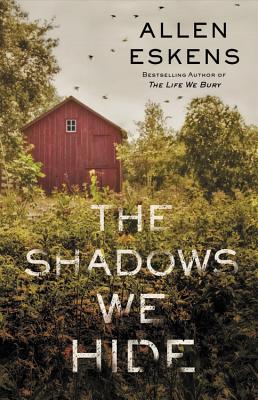 AP cub reporter Joe Talbert stumbles across a story that piques his curiosity—a man also named Joe Talbert has been murdered in the small town of Buckley, Minnesota. Believing that the murdered man might be the father he never knew, Joe heads to Buckley to learn what he can about his possible namesake. Having no memory of his father, he's not sure what to expect; what he doesn't expect is to learn that his father was a hateful man who threatened his daughter, swindled a neighbor, and squandered his late wife's inheritance. Any number of people in Buckley had a reason to want "Toke" Talbert dead.
At the same time, Joe's estranged mother attempts to reconnect—a recovering alcoholic who neglected both Joe and Jeremy, Joe's autistic brother, she is trying to make amends with her son. But he wants nothing to do with the woman who preferred booze and men over her sons. Forced to confront painful memories from his childhood, Joe has to try to put the pieces of his past together—and comes close to losing his future.
Eskens' fans will remember Joe from the Edgar-nominated author's debut, The Life We Bury. A college student at the time, Joe helped put a serial killer behind bars. Now Joe has graduated and is living with his girlfriend Lila who helps him care for Jeremy. The Shadows We Hide is a character-driven novel, carefully plotted and slowly unfolding to a gripping and completely unexpected conclusion.