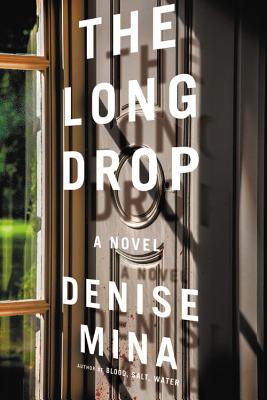 For October, The Murder In The Afternoon book club will look at one of Scotland's most notorious crimes through the pen of one it's finest authors. Denise Mina's The Long Drop looks at The Beast Of Birkenshaw who murdered eight people around the Glasgow area in the late fifties. Mina takes the facts and blends a fiction that creates something more personal and even darker.
Two of the killer's victims were the wife and daughter of William Watt who was originally under suspicion. The book begins with a meeting Watt's lawyer has arranged with Watt and Peter Manuel, a petty criminal who says he has knowledge of where the murder weapon is. He agrees to show Watt the evidence and tell him more, if they ditch the counselor. The two have a nightmare pub crawl that Mina weaves through Manuel's trial for the murders.
Mina uses both stories to examine moral and social aberrations, delving into media, class, and both sins of commission and omission. Everyone who has read this book has loved it and come away with their own interesting take.  Share yours with us Monday, October 15th, at 1PM, on BookPeople's third floor. The book is 10% off for those planning to attend.