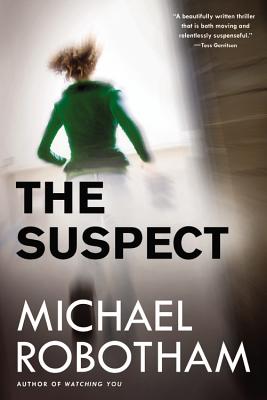 In September, our Murder In The Afternoon book club will be introduced to one of the most complex and believable series characters in modern crime fiction. Joe O'Loughlin, created by Michael Robotham, is a psychiatrist who assists the British police as a way to deal with his early onset Parkinson's disease. We will discussing the first O'Loughlin novel, The Suspect.
It is in The Suspect where Joe gets his diagnosis and is first asked by D.I. Ruiz (another great character) for help. The victim turns out to be a nurse who was a colleague and former patient of O'Loughlin's. As he digs deeper and darker he becomes the chief suspect and the killer targets his family. The book proves to deliver Hitchcock style suspense grounded in an emotional character study.
O'Loughin and Ruiz should give us a lot to talk about. You can join us for a discussion on BookPeople's third floor on Monday, September 17th, 1PM. The Suspect is 10% off to those planning to attend.