Hawke's War, the second novel to feature Reavis Wortham's hard case Texas Ranger Sonny Hawk, is an action packed paperback that rivals any blockbusters this summer when it comes to blazing guns and perilous chases, with Sonny in the cross hairs of both terrorists and a drug cartel out for revenge in Big Bend Park. Reavis will be joining fellow Texas crime writers Billy Kring and Ben Rehder at BookPeople on July 8th at 2PM, but we talked to him beforehand to get answers to a few questions.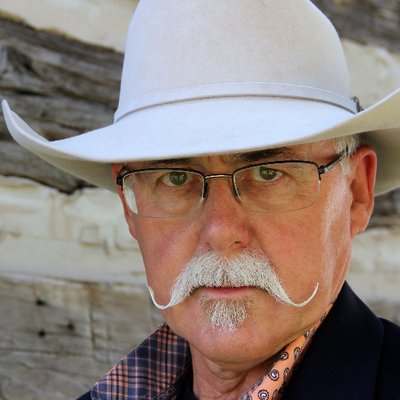 MysteryPeople Scott: While it can be read by itself, the plot in Hawke's War is a result from events in Hawke's Prey. Did you know the first would lead into the second?
Reavis Wortham: The truth is that I have no idea what's going to happen from one paragraph to the next, let alone from one book to another. Kensington Publishing gave me a three-book contract we call the Sonny Hawke Thriller Series. I pitched the idea for Hawke's Prey one day and my agent liked it. She contacted Kensington and my editor there was excited about the idea of a contemporary Texas Ranger who walks a fine line between right and wrong. With that, I submitted the first novel for publication and a couple of weeks before they went to press, my editor sent me an email saying she needed the first chapter of Hawke's War.
I had no idea what would happen. I sat down at my desk, put my fingers on the keys, and Big Bend National Park popped into my mind. I typed the first words that led to more. Before I knew it, four back country hikers were ambushed by an unknown shooter. Even then I didn't have any idea who he was, or why he was shooting, until one survivor escaped. It was only then, when the narrative shifted perspective, did I know what was happening. It took several more chapters for even me to find out who the assassin was, and who he was ultimately after.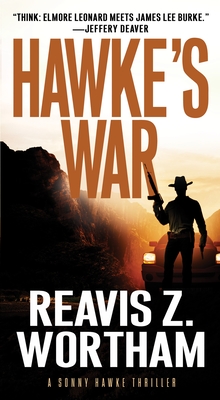 MPS: Big Bend National Park is the setting for a lot of the action. What made it a great back drop for this kind of story?
RW: After finishing the first novel, Hawke's Prey, I realized what I was writing was a throwback to the old west. Some might call them modern westerns, but others simply use the term Texas Thriller. While I was working on the first book, the bride and I went out to Marfa and Alpine to explore. We wound up in Big Bend National Park for a few days, hiking and enjoying the high desert. On one of those hikes, I looked up at the rocks overhead and wondered, what if….
The Big Bend area is a vast, rugged landscape where hikers and tourists often get in trouble. The park service routinely rescues lost hikers and discussions with those personnel gave me an idea that eventually became Hawke's War. To the east of the park is the Black Gap Wildlife Management area with extends down to the Rio Grande. The main two lane road dead ends at Boquillas de Carmen, a Mexican town on the other side of the river. The bridge there has been blocked since 9-11, and the town died. It was the perfect setting for the climax and a wonderful backdrop for a modern western thriller.
MPS: This book has more action packed into it than a John Woo and Stallone movie combined, yet I never lost touch with Sonny, his friends and family. How do you keep us connected to those handful of characters, while keeping things constantly moving?
RW: Wow. What a compliment! Folks are asking me that question more and more and the answer is simple. I don't know. I truly can't explain what goes on in my subconscious when I'm writing. I see it appear on my computer screen as if someone else is writing the story, and when character perspective changes, I want to know what's going on with the others, so I look at the story through their eyes. It's a juggling act that comes easy on my part, but probably harder with writers who have to outline.
MPS: One of your good friends is thriller writer John Gilstrap. Did you take anything from his books when developing this series?
RW: I haven't taken anything from John's books, but a lot from his experience. We routinely spend vast amounts of time consuming either Scotch or gin and talking about the business, sometimes all night long. He's been a bestselling author for years, and has seen it all. We now read each other's manuscripts and comment. He's offered excellent suggestions that have improved my story lines, and helped me avoid a number of pitfalls. This also relates to your question above, about keeping things moving. I read his style and shifting character perspectives, and used those in my own works, with my own twists. Writers learn from other writers, much of the time before they start, when they're young readers. Then they digest those styles and stories before creating their own characters, books, and series. I've learned from the best.
MPS: In both your series, you deal with Texas lawmen. What do you want to get across to the reader about that profession?
RW: As many know, my maternal grandfather was a lawman, a rural constable. I grew up with men and women who upheld the law. At the same time, my parents always told me that "The police are your very best friends. They will help you, and be there for you, if you only ask."
Law enforcement officers are charged with the most difficult job in this country, in my opinion, and that's to uphold the law. They deal with difficult people on a daily basis and do their best to maintain this delicate balance we call civilization. If it weren't for them, this country would dissolve into chaos. That's why I hold them in high regard, personally and professionally. My characters will always do what's right and what's best for the state and its inhabitants to keep them safe. I back everyone who wears a badge, and yeah, there are always a few bad people who damage their profession, but in the long run, they're all just like us, family men and women who want to do their best every day.
MPS: You'll have a new Red River book, Gold Dust, coming out in September. What can you tell us about that?
RW: Book 7 in this series, Gold Dust, is a little overdue, but that was to keep two books in two different series from releasing at the same time. For some reason, a number of readers thought the Red River series was over, but that's not the case. Gold Dust picks up only a couple of months after Unraveled, the sixth book in the Red River series. Here's the inside flap:
"As the 1960s draw to a close, the rural northeast Texas community of Center Springs is visited by two nondescript government men in dark suits and shades. They say their assignment is to test weather currents and patterns, but that's a lie. Their delivery of a mysterious microscopic payload called Gold Dust from a hired crop duster coincides with fourteen-year-old Pepper Parker's discovery of an ancient gold coin in her dad's possession. Her adolescent trick played on a greedy adult results in the only gold rush in North Texas history. Add in modern-day cattle-rustlers and murderers, and Center Springs is once again the bull's-eye in a deadly target.
The biological agent deemed benign by the CIA has unexpected repercussions, putting Pepper's near-twin cousin, Top, at death's door. The boy's crisis sends their grandfather, Constable Ned Parker, to Washington D.C. to exact personal justice, joined by a man Ned left behind in Mexico and had presumed dead. The CIA agents who operate on the dark side of the U.S. government find they're no match for men who know they're right and won't stop. Especially two old country boys raised on shotguns.
But there's more. Lots more. Top Parker thought only he had what had become known as a Poisoned Gift, but Ned suffers his own form of a family curse he must deploy. Plus, there are many trails to follow as the lawmen desperately work to put an end to murder and government experimentation that extends from their tiny Texas town to Austin and, ultimately, to Washington, D.C. Traitors, cattle-rustlers, murderers, rural crime families, grave robbers, CIA turncoats, and gold-hungry prospectors pursue agendas that all, in a sense, revolve around the center of this small vortex called Center Springs.
Gold Dust seems to be fiction, but the truth is, it has already happened."
Much of this story came from U.S. experimentation on our own citizens back in the 1950s. The more I read about this clandestine and deadly test in California, the more I wondered how many other times researchers used American citizens in their tests. At the same time, a Facebook friend asked if I'd ever heard of gold buried in Lamar County. That conversation led to the book's second story line and once again, my subconscious took over, tied the two together, and Gold Dust almost wrote itself.