The Undiscovered Country is an odd, yet satisfying thriller. It rests partly on a murder nobody knows has occurred. Yet author Mike Nemeth knows the mechanics of this genre and tells it like a master craftsman.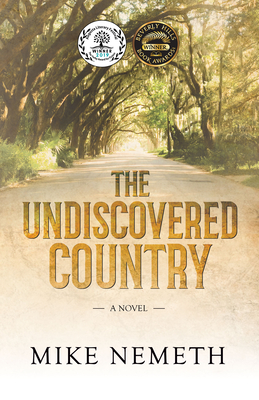 The main character, Randle Marks, has been recently paroled from prison for a crime he did not commit, and is on his way to getting his life back together. When he learns that his mother is seriously ill, he goes back to his Georgia home to help. What he gets in return is being caught in the crossfire of his feuding siblings, each angling for a large chunk of her estate, and questioning the practices of his mother's care givers. He handles both by searching and researching uncovering secrets about his family and himself.
Nemeth lays a southern family drama over a thriller's structure and pace. It owes more to Pat Conroy than Patterson. However, his thriller skills show through the pace of reveals and resolutions, to a classic finale with Randle revealing the final major truth to everyone he has called into  a room. He often hits the story beats with an emotion that feels real rather than melodramatic.He taps into situations many of us deal with to connect with the suspense he creates.
The Undiscovered Country is that rare thriller where the reader can relate. He uses real frustrations we have with both the health care system and those closest to us to explore themes of identity and secrets that reverberate from the past. The result is a one of a kind story in the best way.
If you want to know more, join us this Saturday at 2pm as Mike Nemeth joins Tim Bryant here in the store for a discussion of their books!