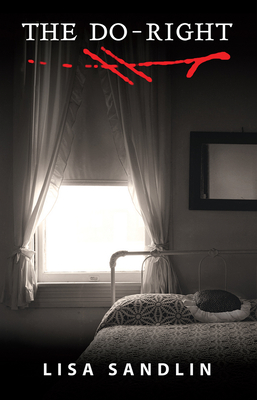 Our Murder In The Afternoon book club celebrates Texas Mystery Writers Month with a detective tale with tons of Lone Star flavor. The Do-Right by Lisa Sandlin is a wonderful mystery novel with layers of intrigue and characters who can only be found in Texas. As part of our discussion, Lisa will be joining in, via conference call.
The Do-Right has two protagonists both in the middle of a life change in Beaumont Texas during the early Seventies. Delpha Wade, on parole after getting out of prison for killing one of her rapists, needs to find a job. Her parole officer sets her up as a secretary for his buddy Tom Phelan. Tom lost a part of his finger on an oil rig, With his workman's comp, he started a private eye firm. Delpha proves to be Tom's match as they each take separate cases that entwine.
The Do-Right gives us a lot to talk about, Texas in the Seventies, the Watergate Hearings used in the backdrop, role reversal in detective fiction, and you'll get to ask the author herself. We will be meeting 
Monday, May 21st at 7PM.
 The book is 10% off for those planning to attend.
For June we will be celebrating World Fiction Month with the second book in Jean Clad Izzo's Mareille trilogy, Chourmo.