Into The Black Nowhere is the second book in the Meg Gardiner's Unsub series featuring Caitlin Hendrix. Now a newly minted FBI agent, Caitlin and her team are sent to Texas to face off with a charming serial killer. Meg will be at BookPeople in conversation with Mark Pryor tomorrow, January 30th, at 7pm. She was kind enough to answer some of our questions in advance.
MysteryPeople Scott: How did the title come about?
Meg Gardiner: The novel is a psychological thriller. Its heroine, FBI agent Caitlin Hendrix, journeys into frightening and unexplored territory as she pursues a devious, charismatic killer. I wanted the title to reflect that—to pull readers along as Caitlin tracks the killer and, eventually, as the case forces her to look deep into herself.  
MPS: You've loosely based this killer on Ted Bundy. What drew you to him as a template?
MG: Bundy was a singular monster—a killer in All-American guise. Clean cut, an aspiring lawyer, beneath the "mask of sanity," he was a voracious murderer. His immaculate camouflage made him fascinating. And dangerous.
MPS: This is the first time you've used Texas extensively as a backdrop. Did anything about your new home state come into cleared view when writing about it?
MG: The contrast between the vast size of the state and the intimacy of its small towns. The glorious, never-ending sunsets. The true, wondrous bounty of Austin's tacos.
MPS: You did several stand alone books before Unsub. How does it feel returning to a series character?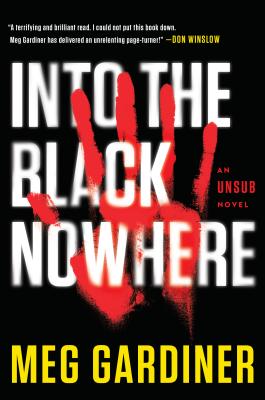 MG: I love it. Every time I finish writing a novel, I hate saying goodbye the the characters. When I can come back to one—like Caitlin—it feels like meeting up with a close friend. And it's exciting to continue exploring Caitlin's mission and her world. She's young, driven, dedicated, and still has a lot to learn. I want to take her on that trip.
MPS: Is there a different way of approaching a character like Caitlin who you plan to have in a series of books?
MG: A stand alone novel is often about a hero facing the singular defining event of his or her life. That's why an every-man caught up by forces beyond his control can make a terrific standalone protagonist. But a series heroine needs a reason to return. She needs a story that will carry her through multiple novels. And skills to do the job. She must have a strong identity that will stay true to its core, while being able to grow—without morphing into a completely different person. Series characters need secrets, and a future, and unfinished business. Because you want readers coming back to find out what happens next.
MPS: You will be doing an event with us on January 30th with Mark Pryor. Would Caitlin find his psychopath Dominic a challenge?
MG: Caitlin would find Dominic a dangerous challenge. He's smart, cunning, and brilliantly disguised as a straight-shooting prosecutor. He's ruthless, and he loves to win. Caitlin would have to throw everything at him. It would be close. He'd scare her. But she's a deadly adversary. She'd scare him, too.