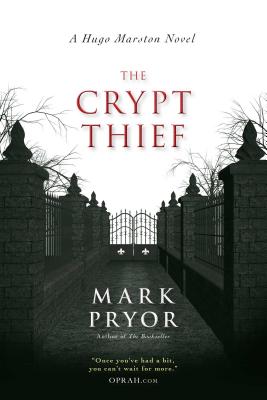 Our December Murder In The Afternoon Book Club discussion of Mark Pryor's The Crypt Thief will be special in two ways. With it being our holiday discussion, we'll be bringing treats to share. Also, Mark will be joining us in person.
The Crypt Thief is the second book to to feature Hugo Marston, head of security for our embassy in Paris. When the son of a senator is murdered at the Pare Lachaise cemetery along with the theft of some the bones from a famed dancer at the Moulin Rouge, Hugo is asked to investigate. Obvious clues lead to terrorism, but Hugo suspects something else.
The Crypt Thief is one of the creepiest books in the series with one of the best villains. it will give us a lot to talk to Mark about. We will be meeting Monday, December 18th, 1PM on the 3rd floor. Books are 10% off to those planning to attend.