Interview with James Dennis from Miles Arceneaux
The team that that makes us the pseudonym of Miles Arceneaux, James Dennis, John T. Davis, and Brent Douglas, are back with another novel following the Sweeterwater family on the Texas Gulf Coast, Hidden Sea. Here they go back to the character that started it all with Charlie Sweetwater after his nephew who has been shanghaied on a fishing boat, encountering Mexican narcos and sea faring pirates. All three will be joining David Hansard on the 17th. We pulled James aside to talk about the novel.
MysteryPeople Scott: This is the first book in the series to take place in the present. Did that affect the writing in any way?
James Dennis: I don't think it necessarily had an impact on the writing. This book was pretty research intensive, because it takes place in so many different locations along the Mexican coast and Cuba. And even though it takes place only a couple of years ago, the echoes of the past (both the historical past and the Sweetwater family history) can be heard pretty loudly. I suppose we subscribe to the wonderful line from Faulkner's Requiem for a Nun: "The past is never dead. It's not even past."
MPS: Lot of the book is seen through the eyes of Augie, Charlie Sweetwater's nephew. What did that character bring to the series?
JD: I think we were very conscious of the sense of telling a family's saga, the way different generations approach a given situation. The question of what we inherit from our family and what we chose to discard is really quite fascinating. Augie is young, a bit naïve, and a bit reckless. In many ways, he reminds me of Charlie and Johnny Sweetwater as young men. That's in contrast to his father, Raul, who has adopted a much more cautious and careful approach to life. So, in some sense, Augie offers us an assurance that the legacy of the Sweetwater family (a family whose motto is "hold my beer and watch this'") will live on.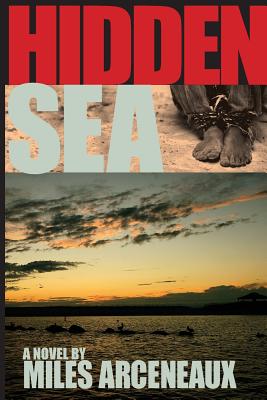 MPS: The setting is primarily at sea on boats. Did the constricted space create any narrative challenges?
JD: I don't think so. Large sections of the earlier books also took place at sea. But it did lend itself to the sense of Augie's confinement, and in a larger sense, the confinement associated with the scourge of human trafficking. There's a sense in which Augie's feeling of being trapped speaks to the repressive conditions of all those who are caught up in the web of the human slave trade.
MPS: What was it like writing a Charlie who was much older than when you introduced him in Thin Slice of Life?
JD: In one sense, character development is what we look for in every novel, but when you write a series, you have an opportunity to have that character mature (or not) over time. In Charlie, we get a chance to see what remains of his reckless youth, and what he's decided to let go of. It was actually a lot of fun watching him struggle with some of the issues we will all have to face. And the answers Charlie comes up with don't necessarily have much in common with the choices that we, individually, have made. But that's fiction: Charlie has taken on a life of his own, and it's been a great ride watching it.
MPS: There is a major reveal near the end of the book. Was that planned books ahead or when you started this one?
JD: I suspect the people who know us well would chuckle at that idea. I'm not sure we're capable of that sort of forethought or methodical planning. It's true, however, that "that particular story line" was intentionally left unresolved, and I think each of us at various times in the novels that followed Thin Slice of Life has wondered what might happen and played out various alternatives. It wasn't until this book, however, that we could realistically revisit that story line, and we had to play with several alternatives until we found a way to resolve it.
MPS: What makes the Sweetwater family worth coming back to as writers?
JD: There are probably a lot of different answers to this question. The Sweetwater family has offered us a vehicle to address some of the historical events along the coast that we have found interesting through the years. They've also given us a chance to write about some of the characters we've known (and wish we had known) in that area. They have given us a chance to laugh, and make each other laugh, and to explore the complex dynamics of a larger-than-life family. Mostly, though, they've offered us a place and a way to tell some stories about the people and events we care about. For that, we'll always be grateful.