Shrouded Authors Dodge Terrorists & Rack Up Frequent Flyer Miles

The authors of Shrouded, the Austin writing team of Dixie Lee Evatt and Sue Meredith Cleveland, dodged terrorists, persisted even when itineraries almost fell apart, and racked up frequent flyer miles to research their debut mystery. Evatt and Cleveland write under the pen name Meredith Lee.
Mystery People Scott: Shrouded introduces Crispin Leads, a scrappy graduate student with a penchant for finding trouble in some of our favorite European cities. How did you manage the multiple locations necessary for the plot?
Sue: When we began mapping out the plot that became Shrouded, we knew it wouldn't ring true unless we walked where the characters walked. We were ready to travel. What we didn't count on was how the havoc of world events and family tragedy would influence our story. Our protagonist studies burial rituals. It became personal for me when I lost a fifth family member during the early days of writing this book. Numb, I planned a trip to France and Italy with friends. Ten days before my departure, terrorists flew into the World Trade Center. I thought long and hard about whether or not to cancel. I decided to step into the unknown and met my traveling companions at Boston's Logan Airport. The terminal and our flight were nearly empty. Ghostly. Yet, as we toured France and then Italy, people embraced us and raised their glasses to America, as if we were a proxy for an injured nation. I'm sure that sense of tenderness and loss made its way into what I wrote about Italy and France. How could it not?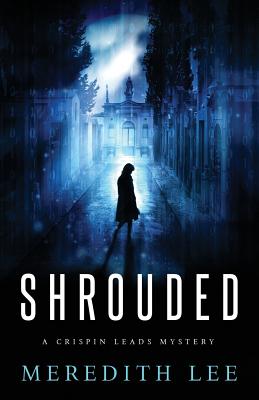 Dixie: Picasso's masterpiece, Guernica, makes a cameo appearance in our plot, so I made it a point to include a visit to the Reina Sofia Museum in Madrid while in Spain. The plan seemed innocuous enough. However, a few days before I'd been in Pamplona as a visiting lecturer at the Universidad de Navarra, roaming Old Town one evening, looking for inspiration from the ghost of Papa Hemingway, I wandered into the middle of an ETA demonstration. The militant Basque separatist group set off explosives and police were chasing members through the narrow stone streets. A local woman, who could tell I was a clueless tourist, grabbed me by the arm and pulled me to safety. I'll confess I was both frightened and exhilarated by the episode. I didn't realize its full impact until I stood before Guernica a few days later. I'd first seen the painting at the Museum of Modern Art in New York in the 1970s where it lived on temporary loan because Picasso wouldn't allow his masterpiece to hang in Spain as long as Franco ruled. Now, instead of making logistical notes (Crispin comes in that door, exits there, etc.) it was as if I was seeing the massacre of Basque innocents for the first time. Influenced by what had happened on the streets of Pamplona, I wrote pages of emotional prose. Most of this stream of consciousness found its way to the "cutting room floor." As Carol Dawson reminds us, meaning often lingers like a shadow, cast by the words that are no longer on the page.
MPS: In what other ways did your travels influence your writing?
Sue: Two come to mind. Time. Perspective. Travel, spread out over years, took more time than writing, as did the perspective I gained by ruminating on what I'd observed about myself as I navigated other cultures. Whether I travel abroad, or to a neighboring town, it is the history of the place and people that I find riveting. The stories embody the best and worst of what the human race is capable of achieving. Often those stories are found on tombstones and in crypts.
MPS: At the end of Shrouded you give us a sneak preview of the next Crispin Leads adventure, Digging up the Dead. Am I right to assume it takes place in Egypt? If so, did Meredith Lee run into Middle East trouble while scouting location?
Dixie: Of course. I was making plans to go with a tour group to see Giza, Luxor, Valley of the Kings and Abu Simbel at the same time the Bush Administration was beating the drums of war with its WMD case against Iraq. The day before I was set to fly out, every person in the tour group cancelled. I checked with a Syracuse University colleague who had worked at the State Department with Colin Powell. He assured me that as long as I didn't linger, I would be safe. So I went, a Globus "tour group" of one. My last night in Cairo, the streets were already attracting anti-war demonstrations. Time to go home. A few days later the U.S. launched Shock and Awe.
BookPeople will host a book signing for the authors of Shrouded at 7 p.m. on November 10, 2017.  More information about Meredith Lee and Shrouded can be found at http://www.meredithlee.net.